Tips for Writing a Winning Airbnb Manual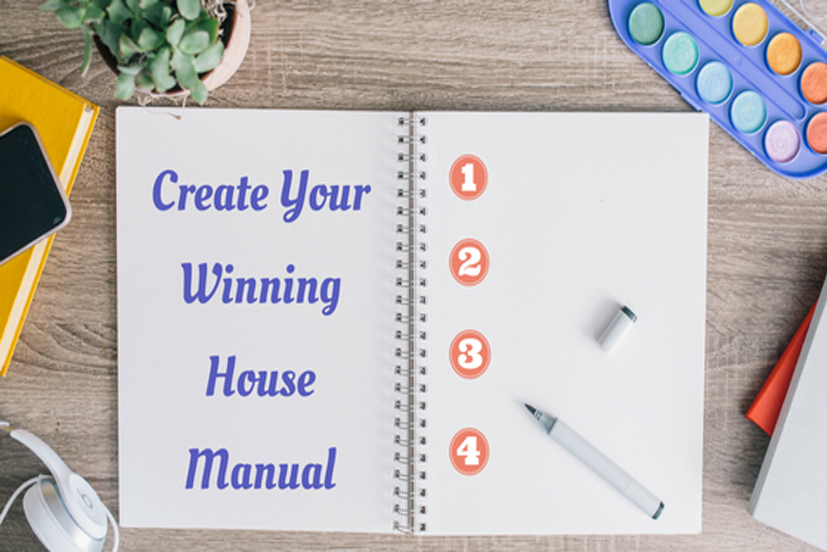 Tips for Writing a Winning Airbnb Manual
If you want to get top ratings on Airbnb, you need to have a good Airbnb house manual for your guests. To write the best manual possible, consider these tips.
Basic Rules
Always include the basics. You might think that simply because you wrote your rules and directions to get to your home on the Airbnb website that would people finish their booking, receive those instructions, and will simply come to your house. However, never assume anyone reads everything. Including all the basic information in your Airbnb manual is an excellent way of being able to help refer people to the rules that they probably did not get a chance to read during their confirmation and booking phase. These rules are important as it can help determine the way these individuals need to act inside your home or apartment. Rules should always be simple, concise, and laid out in a bullet point format so guests don't have to read through a paragraph of information to determine what the basic rules are. The simpler the rules are for them to understand, the easier it'll be for them to follow.
These are the top 3 House Rules we recommended.
1, No Party Policy.
2, No Smoking Policy (Unless you are fine with this)
3, Keep noise down after 9pm and respect neighborhoods.
Emergencies
Having a section in your manual that covers emergency procedures is incredibly important, not just for the protection of your own property but for the well-being of your guests as well. Including a section on emergency procedures, where emergency items are, and what to do during an emergency are all key aspects to protect the safety of your home and the safety of your guests. This is doubly important if your guests are from out of the area and not familiar with what to do in local emergencies like earthquakes or tsunamis.
These are the top 3 Emergencies we recommended.
1, Local LockSmith
2, Electrician & Plumber
3, Police Contact Number
Local Attractions
Having a list of or small descriptions for local attractions is one of those little nice things that builds goodwill and friendly relations with your guests. If there are local parades, great places nearby to eat, or museums or other cultural attractions to check out, including these in your manual is a great way to give your guests a head start on their adventure. As a short term property management in Sydney, we have prepared some travel tips for you to refer to if your place is in Sydney: Sydney CBD, Bondi Beach……
These are the top 3 should put on the list.
1, Good Coffee Shop
2, Most popular restaurant in your suburb
3, The Closest Shopping Mall
Attractive Cover
After you have spent so many hours doing research about your area, listed all local events, high rating restaurants and cafe, transportation arrangement, Emergency contact list and all important house rules. Last but not least, you need to create an attractive cover to ensure your guest open it.
You could design your own logo full of your personal character or a color theme that match with the property decoration theme. This could help your guest more willing to open the house manual and also a good start of their trip.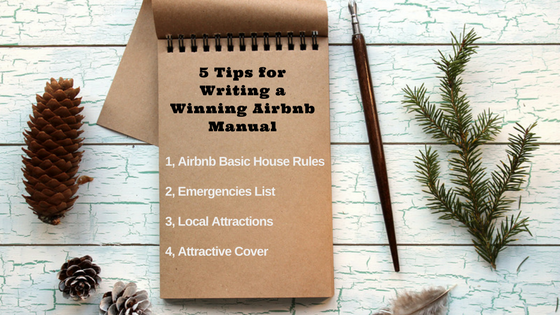 If you benefitted from this article and are looking for help with cleaning, linen ideas, guest communication, booking, and more, check out the KozyGuru.com Airbnb property management group in Sydney, Australia.