Airbnb Host Insurance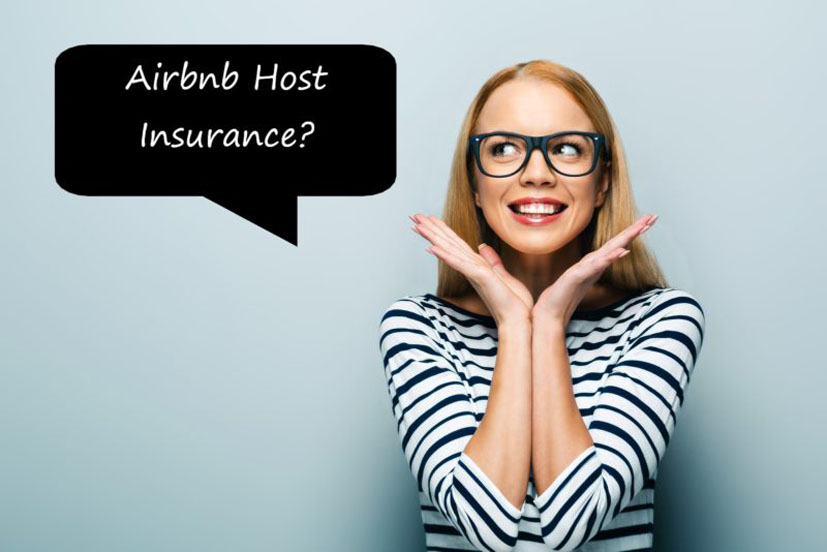 Consider converting your home to short-term rental? In the unexpected event that something doesn't go as planned, your ordinary home insurance might fail to protect you. Airbnb host insurance is something you should consider before renting out your house.
How does Airbnb host insurance look like?
Airbnb has launched a Host Protection Insurance program that provides primary liability coverage of up to $1 million USD per occurrence. This protects you against third-part claims of bodily injury or property damage which you are liable for. However, the insurance does have a list of excluded items that you should pay attention to. They are pollution, fungi and bacteria infection, intentional damage, loss of earnings etc. (For a more detailed list of covered items, please read Host Protection Insurance)
Besides, Airbnb's Host Guarantee Program can insures you against property damage for up to $1 million US dollar. However, it does not include damage occurred to shared common area of the buildings, damage caused by pets, loss of cash and securities etc.
What does Airbnb host insurance mean to you?
Airbnb Host Protection Insurance and Host Guarantee Programs are the essential insurance you will need if your property is used for vacation rental purpose. If you receive booking from Airbnb platform, you are covered automatically.
However, for bookings made via other platforms such as Trip Advisor, Booking.com, Agoda, Expedia etc, they don't provide host protection insurance like Airbnb does. To compensate the potential damage you face as a host, we KozyGuru have imposed a security deposit ranging from A$ 250 to A$ 500. However, this amount is very minimal considered the damages could easily mount up to hundreds of thousands, not to mention deliberate damages by tenants.
What kind of host insurance should I use?
For your short-let property, you should consider upgrading existing home insurance so that it provides you the extra protection in addition to the insurance covered by Airbnb. Simultaneously it can serve as your primary insurance for other bookings received from other platforms.
We recommend you to seek out an insurance provider that offers comprehensive protection for vacation rental use of your property. Check with them and discuss the nit and grits before sign up for their service.
SGUA is a niche-market underwriter that specializes in providing insurance for homeowners who short-let their property. They protect:
malicious damage by third parties
damages caused by natural catastrophic events
burst pipes
accidental glass breakage
burning out of electrical appliances
legal liability
For short-let homeowners, we recommend you their Holiday Unit Insurance. You can click here to better understand the insurance policy. You can also give them a call at (08) 9417 8501, email them at admin@sgua.com.au or check out their website: https://www.sgua.com.au/holiday-unit-insurance/ for more information.
How much does host insurance cost? Worth it?
The annual cost is different for each property depending on its location. It also depends on what range of coverage you choose. As a homeowner, we care for our property and of course we do not want to see it damaged (that's why we screen our guests!). But when uncertainty strikes, this safety net will minimize the risk we face. A few hundred dollars a year can insure you against one incidental damage that can drain your wallet dry. So, our advice is: Get the protection!
Disclaimer: KozyGuru does not receive any financial commission in the events of readers signing up with SGUA for their insurance products. The information in this article and the links provided are for general information only and should not be taken as constituting professional advice from the website owner.
Our email address is: info@kozyguru.com
Our phone number is: 02 8060 5165